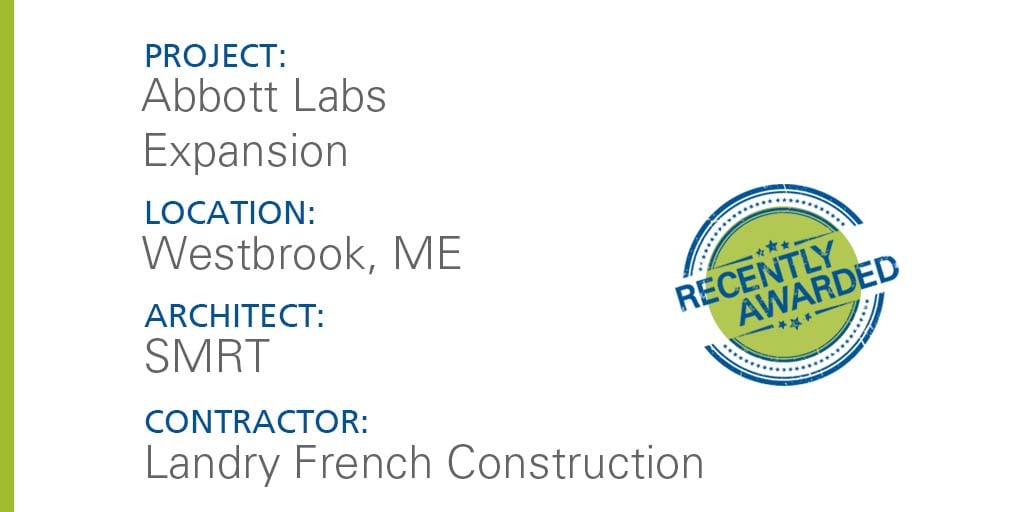 As COVID-19 continues to spread across the country, Abbott Laboratories, a medical devices company, plans to increase the number of testing kits produced with their recently acquired facility in Westbrook, ME.
Teaming up with Landry/French Construction and architect SMRT, New England Lab will be providing tables, casework and fume hoods for the renovation and expansion.
Throughout the technical manufacturing space there are fixed painted steel island cabinet configurations as well as plastic laminate storage cabinets lining the perimeter walls. Bolt-adjustable and hydraulic motor adjustable Cambridge Series tables provide flexible workstations for the laboratory personnel. Pro Series fume hoods, Metro shelving and phenolic resin worktops will also be supplied.
We are honored to support Abbott Labs as they continue to create 15 minute test kits during this pandemic.