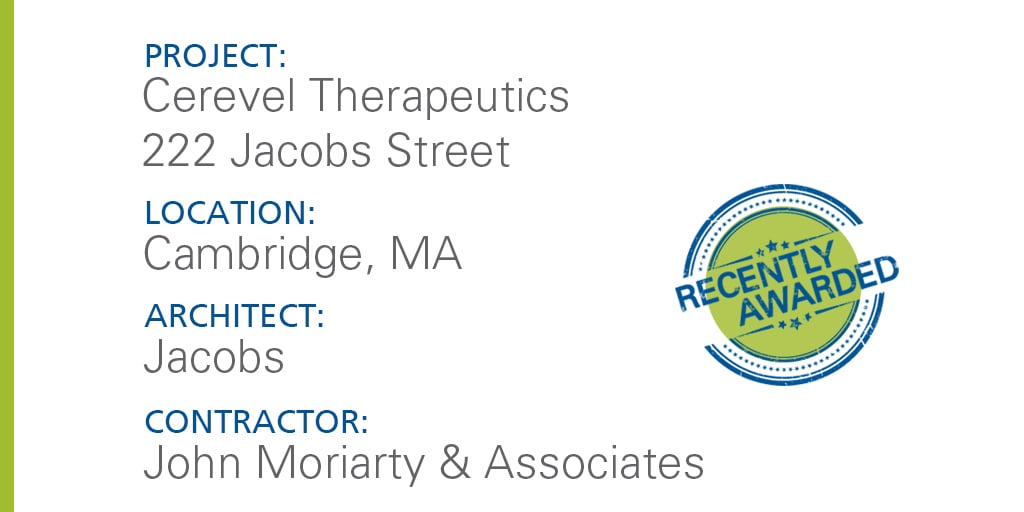 Joining Philips North America, Cerevel Therapeutics is taking up residency at 222 Jacobs Street, part of the new Cambridge Crossing. With ~60,000 sq. ft. of leased space, the biopharmaceutical company plans on filling the facility with offices and biology and chemistry laboratories.
New England Lab was chosen to partner with architect Jacobs and contractor John Moriarty & Associates to provide laboratory furniture and fume hoods.
Adaptable freestanding Optima Series square-leg bench systems with epoxy tops and suspended painted steel cabinets will be installed throughout the open Biology and Chemistry laboratories. Procedure labs and imaging suites will be equipped with durable stainless steel casework.
We are excited to be a part of this project which will help Cereval Therapeutics provide patient solutions for neurological and neuropsychiatric disorders.