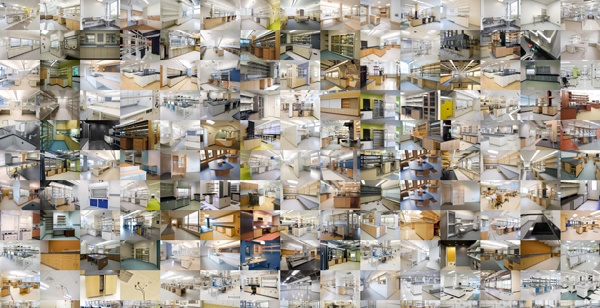 We did it! Our site now has over 600 portfolio images of completed installations that you can drill down through to find the types of products you are looking for! From food labs to research facilities, we've got it all in pictures! Since each picture says 1000 words, our photo database tells at least a 600,000 word story about the types of projects we work on and how great the finished laboratory spaces look.




Portfolio images of installed projects can be searched by product type. You can drill down and search levels, from all photos with "lab fume hoods", to more specifically "pro series fume hoods", to only "pro series – radio isotope fume hoods". And if there is something specific you hope to see and can't find, our technical services department is keenly aware of every image we own and what they contain and can help you find something that illustrates what you may be looking for.
1) To access these images go to our resources page, select the resource type "portfolio images", and then select a category.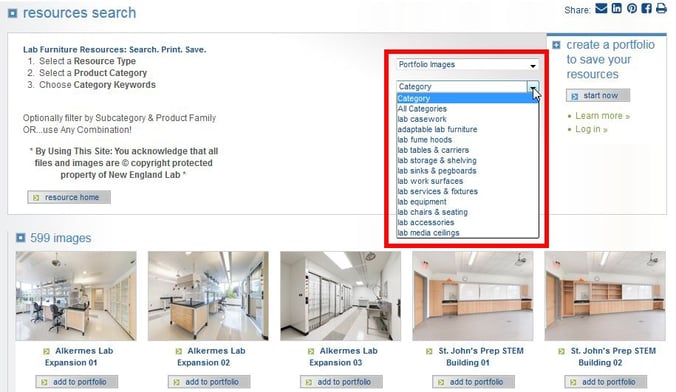 2) If you want, you can narrow down the results by selecting a subcategory and even a family of products, just keep in mind that this is intended to provide more specific images and therefore the more you drill down, the fewer results you will see. Start with the higher levels and drill down if you are getting too many results.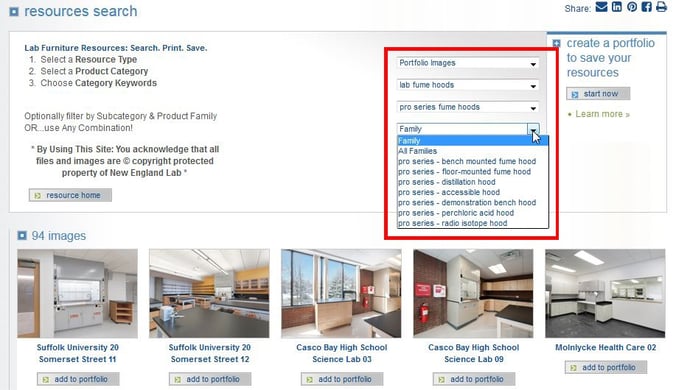 3) Once you find a thumbnail you want enlarged, click on it for the larger version. You will need to be logged into our site to have access to the larger images so sign up if you haven't already.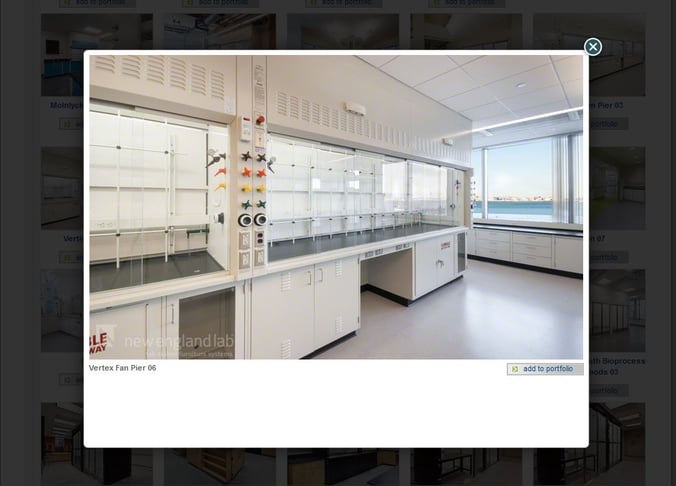 Finally, all of our downloadable resources, including these portfolio images can be added to your very own collection of resources by using the "My Portfolio" tool. This is another reason to be signed up to our website. This tool can be used to collect relevant images, catalog pages, cutsheets, videos or any other information helpful in the design phase of any lab project. Once you create a portfolio of your own, share it with your clients or your team, and collaborate right there in the portfolio by adding notes. Click here to start using the My Portfolio tool today!